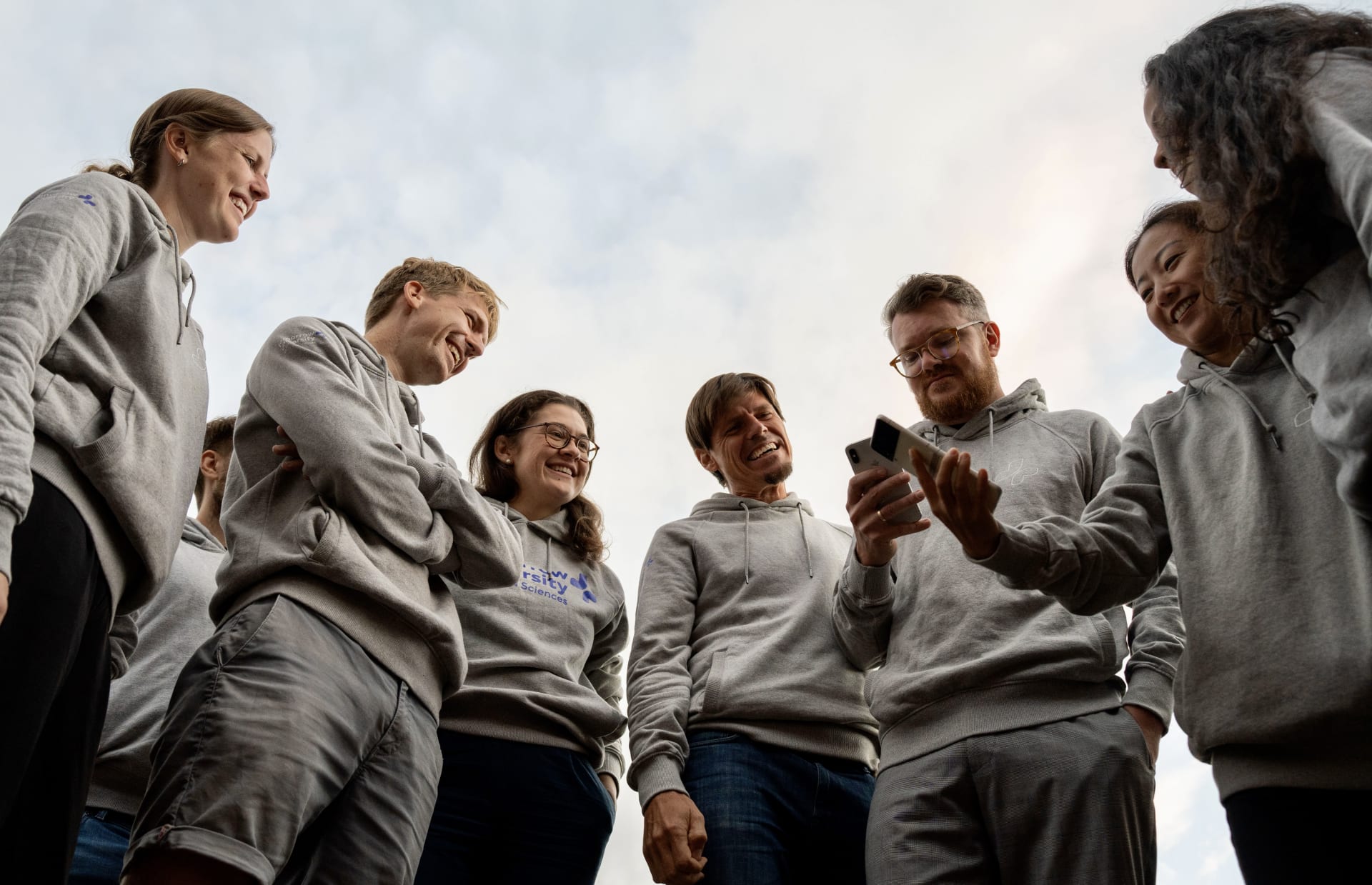 [REMOTE] Professorship Entrepreneurship & Sustainability or Leadership (M/F/D) - Part-time (50%)
Remote

Berlin

,

Berlin

,

Germany

Education
Job description
Tomorrow's Education follows a competency-based learning philosophy to educate and empower tomorrow's entrepreneurs. Learners apply their knowledge to real-world challenges and interact with academics, mentors, and industry partners from around the world. Our first cohort of students for the Professional Master in Sustainability, Entrepreneurship and Technology in cooperation with the Vienna University of Economics and Business started in April 2021.

Tomorrow's Education is a remote-first startup founded by serial entrepreneurs. Its vision is to unleash the power of students to become leaders for a sustainable future.

Tomorrow University of Applied Sciences (ToU) is part of Tomorrow's Education. It is a state-recognized, private university, currently running three Bachelor programs (Responsible Entrepreneurship, Sustainable Design & Product Management and AI & Sustainable Technologies). The ToU model is characterized by a challenge-based approach where learners master competencies through active and collaborative learning methodologies. Our mission is to empower students for the challenges of the 21st century in close cooperation with startups, established companies, and research institutions. For this purpose, we are looking for academics of tomorrow with an innovative and entrepreneurial mindset, who are interested in new teaching and learning models, and who bring a future-oriented mindset to create the university of tomorrow with us.
We are looking to fill a part-time (50%) professor position to support our three new, recently accredited degree programs. The role holders will have expertise in the field of responsible entrepreneurship or sustainability studies in the context of business studies. Ideally, we are looking for candidates that have experience in combining these disciplines in their academic and other professional activities and who have expertise in fostering innovation and inspiring sustainable leaders through their teaching and research. In this role, you will become part of the founding academic team taking on the responsibility to create and carry out your own projects from day one. 

Job requirements
Job responsibilities (Professor):
Development, structure, and initial course management for the bachelor's programs;
Planning, content creation, and implementation of introductory and in-depth asynchronous courses with synchronous teaching components in the field of responsible entrepreneurship and/or sustainability in particular as it relates to entrepreneurship and innovation in the business world;
Planning and implementation of research projects including publication activities;
Advising and supervising students;
Developing appropriate assessment instruments and criteria, assessing the work and progress of students according to the criteria, and providing constructive feedback to students;
Supervising student projects, challenges, and bachelor's theses;
Establishing partnerships with companies and research institutions;
Administrative activities and committee work;
Advising prospective students.
Your Profile:
Completed relevant university studies (e.g. in an economic, social, socio-scientific, and/or sustainability-oriented university subject; other subjects may be considered if relevant to entrepreneurship and/or business innovation);

Fulfillment of the minimum requirements for the employment of professors according to §68 HHG (Hessian Higher Education Act)Successfully completed a doctorate (Ph.D.), i.e. proof of qualification for scientific work;

Qualified professional experience of at least five years, three of which must have been gained outside academic institutions;

Ability to create and conduct courses in English;

Publication and research activity in the field(s) of sustainability, entrepreneurship, innovation, and/or technology, ideally in a combination of one or more of these;

Teamwork and strong communication skills;

Organizational skills and hands-on mentality;

Enthusiasm and ability to work in a fast-paced environment;

International experience at universities (desirable);

Experience in the start-up environment and in multi-project management (desirable);
What we offer:
A fixed-term employment contract for initially three years with an option for extension (part-time, 20 hours/week)
Competitive salary
The opportunity to manage newly created study programs and shape academic affairs and university governance from the ground up
Varied tasks in a meaningful and promising field of work with a positive social impact
The opportunity to effectively contribute your own strengths, interests, and ideas in an agile team and to help shape the new university from the start
Flexible working hours
A diverse and international working environment
Creative freedom for your own ideas and their implementation
100% remote setup: You can choose your place of work independently
Are you interested in education and impact? Grow with us and shape the educational landscape!

At Tomorrow's Education, we believe in the power of you and your own merit much more than we believe in degrees! Sounds strange for an educational provider? That's Tomorrow's Education!
We actively promote inclusion, equality, and diversity and pursue the strategic goal of significantly increasing the proportion of women and people from traditionally underrepresented groups in the research and learning community. Accordingly, we particularly welcome applications from people in all diversity groups.


 *To review your submission, we will need your curriculum vitae, degree certificates (including Ph.D. proof), teaching credentials and evaluations, and evidence of professional practice. 
We look forward to receiving your application!